FOR FREE TREE SERVICE ESTIMATES CALL US NOW
Proper tree service in Crozet, VA can keep your trees healthy and growing properly all year long. The team at VTM Arborists is experienced and trained to recognize any problems with your trees and then help you care for your tree and nurse it back to health.
The city of Crozet has an estimated population of about 5,500 people and is located in Albemarle County. The city is full of different landmarks and recreation activities including visiting the Blue Ridge Mountains.
Crozet has a subtropical climate and experiences about 45 inches of rain per year, which means that storms can damage the trees you have on your property. The summers are generally hot and humid while the winters cool off a bit.
If you are interested in our tree service in Crozet, VA, contact our office today to schedule your free estimate and consultation.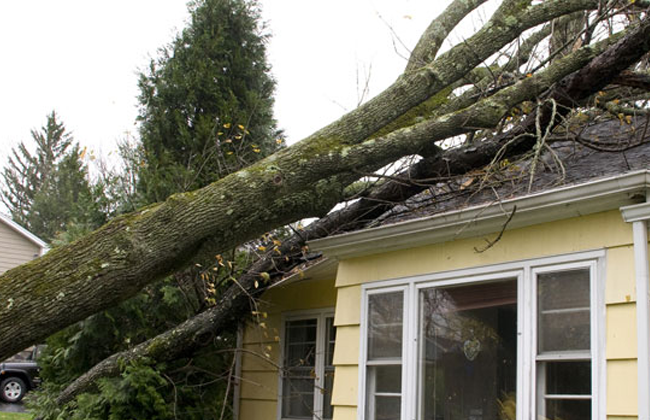 Did you know that trees experience stress? Many homeowners do not know this and often times, the stress the tree experiences are from mistakes made in the care of the tree.
Overwatering a tree, too much fertilization, pests, and even diseases will cause a tree to become stressed out. All of these factors will eventually lead to the death of your tree.
At VTM Arborists, we have an ISA certified arborist on staff that will assess the health of your tree and determine the right care needed to nurse it back to health.
When sitting on your lawn, does your tree provide too much shade? While some shade is nice, a small amount of sunlight is also nice and healthy for your lawn.
A tree that is overgrown or one that has too much leaf coverage needs to be trimmed and pruned to promote growth and allow you to enjoy the optimum amounts of shade and sun.
If you are interested in our tree trimming or tree service in Crozet, VA, call VTM Arborists now to schedule a free estimate.
A stump left in your yard after tree removal means that you cannot build on your property until it is gone. This can be a damper on your plans and create a large obstacle, especially when you are unable to build or add what you want to your yard.
Our team of stump grinding experts is ready to uproot and remove that stubborn stump for you. In fact, our machine is able to reach six to eight inches into the soil below for a clean surface.
If you are interested in our stump grinding services, call our office today for a free estimate.
Your tree's health is dependent upon the care it receives and sometimes, it can be difficult to know if you are providing the right care. Some trees are picky about their needs and other require different nutrient levels than others.
Our ISA certified arborist is able to help you determine what it is your tree needs and whether or not the tree is suffering from any type of disease or pest. If it is, we will help you properly care for it.
If you are interested in our tree health services or would like to know about our seasonal care options, please call VTM Arborists today for a free quote.
After a storm has occurred, you may find that there are heavy tree branches or even a down tree in your yard. All of these present a risk to you and your property and need to be removed.
At VTM Arborists, our team of trained storm damage cleanup experts will safely and quickly remove any tree debris or trees from your yard. We never want your family to be in danger and offer emergency storm damage cleanup services too.
QUALITY TREE SERVICE IN CROZET, VA IS JUST A PHONE CALL AWAY.
Your Tree Experts Are Only a Phone Call Away
When you need a tree expert, you need someone you can count on. The team at VTM Arborists will provide you with the best tree care and services around. We have over 25 years of experience in the industry and we continue our education each year through seminars and workshops.
Customer service is important to us and all jobs are guaranteed. Our tree technicians are all trained and experienced in the best climbing practices to ensure the job gets done right.
VTM Arborists is a full service, family-owned tree company specializing in additional services including tree fertilization, soil amendments, and even property assessments. If you are interested in our tree service in Crozet, VA, give our office a call today to schedule your appointment and free estimate.