FOR FREE TREE SERVICE ESTIMATES CALL US NOW
If you are ready to have tree service in Staunton, VA performed, call the team at VTM Arborists. We have over 25 years of experience in the industry and are equipped with the latest and best equipment to complete every tree job. No job is too big or too small for us to handle.
Staunton, VA is a city of roughly 23,000 residents and is located within Augusta County. The city itself is well-known for being the birthplace of the US President Woodrow Wilson. The city was first settled in 1732.
The climate in Staunton is considered subtropical and is humid and hot in the summer and cooler in the winter time. Rainfall occurs throughout the year, but is heaviest throughout late spring and into early fall.
When it comes to tree service in Staunton, VA, you need to know that you are working with professionals who know how to properly care for trees. VTM Arborists is your solution and if you are interested in our services, please call our office today for a free estimate.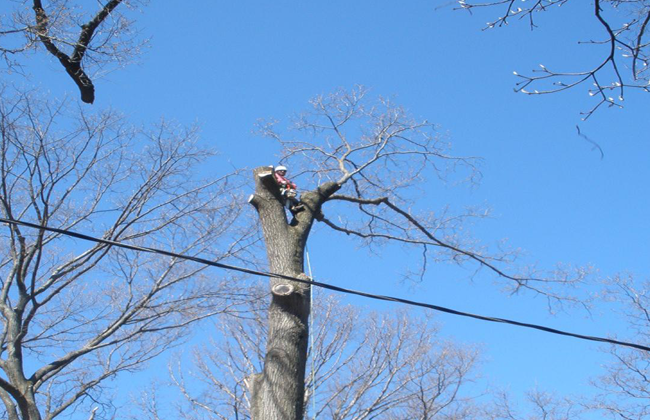 The trees in your yard are beautiful and majestic, but sometimes diseases and pests take over them and cause the tree to become infected or die. When this happens, these trees need to be removed from your property to prevent the spreading of the disease or death.
VTM Arborists are trained and skilled in all tree removals to ensure your safety and the safety of your home. If you are interested in our tree service in Staunton, VA, call our office today and schedule your free service estimate.
Your tree's health is dependent on whether or not it is taken care of properly. The team at VTM Arborists is ready to provide your tree with the proper trimming and pruning services to ensure it lives a healthy life.
Our professionals are trained in different trimming techniques and also in crown reduction and topping to help even out your tree and control the height and width of the tree.
Stumps that are leftover in your yard are not pretty and they can become a nuisance, especially when you want to build on your property. VTM Arborists is trained to uproot your leftover stumps and then grind them down, so you can kiss them goodbye once and for all.
Our team uses the best practices and top of the line equipment to complete the job. If you are interested in our stump grinding services, we recommend that you call our office today to schedule your appointment and to receive a free quote.
Healthy trees are beautiful trees and if they are infected with diseases or pests, then the tree will experience too much stress and may die. VTM Arborists has ISA certified arborists on staff that will quickly identify any pests or diseases your tree has.
We will treat and eliminate any known diseases or pests and help restore your tree and provide it with the nutrients it needs. If you are interested in our tree health plans, please call our office today.
Sometimes emergencies happen and one of your trees may fall down onto your driveway, vehicle, or even your home! It is important that you have an expert team to handle the storm damage cleanup right away.
At VTM Arborists, we will professionally and safely remove any down trees or branches that have fallen and pose a risk to your property. We also offer emergency pruning services to prepare your trees for upcoming seasonal storms.
QUALITY TREE SERVICE IN STAUNTON, VA IS JUST A PHONE CALL AWAY.
Let Our Professionals Take Care of Your Trees
Our team of professionals is ready to help you care for your trees. Our ISA certified arborists will work with you to protect your trees and provide the right treatment should there be a disease or pest taking over the tree.
We have the best equipment on hand to ensure that we perform a thorough job whether it is grinding a stump for you or pruning the tops of your trees. To guarantee that we always perform the job correctly, we continue our education and attend workshops and seminars to further our knowledge in the tree industry.
In addition to the services we offer above, we also offer tree inspections, disease and insect treatments, and cabling services If you are interested in our tree service in Staunton, VA, call our office today to schedule your free estimate and consultation.